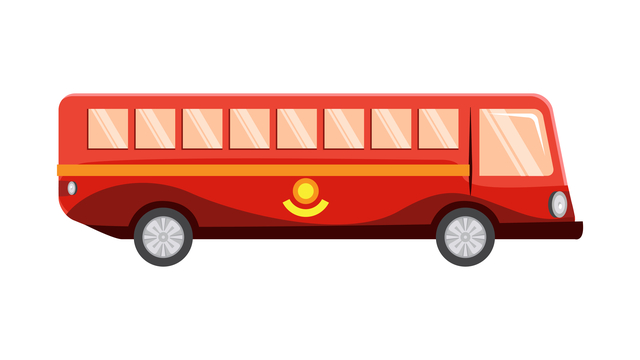 72% of MSRTC depots are now running.
MSRTC Pune is to offer a great experience to tourists coming to Mahabaleshwar and Panchgani hill station by introducing Vistadome bus, the first ever RTC bus with a glass roof.
The Maharashtra State Road Transport Corporation (MSRTC) management has dismissed 116 more employees for strike.
The State Government is exploring stringent measures like MESMA to push agitating MSRTC staffers to resume the services. 21,644 MSRTC employees report to work on Tuesday.
The Maharashtra State Road Transport Corporation (MSRTC) has begun issuing show cause notices before dismissal to MSRTC Staff on strike who are not ready to resume work even after the appeal by transport minister.
MSRTC has resumed bus operations on major routes like Kolhapur, Aurangabad, Solapur, Mumbai and Pune from 19th November onwards.
MSRTC has decided to trace and test Covid-19 and other viruses like swine flue, H1N1, and influenza on 'common touch' surfaces in buses by collecting swabs from around 10,000 vehicles that were sprayed with antimicrobial coating earlier this month.
The state of Maharashtra has issued new guidelines for interstate travelers. RT-PCR and Covid negative certificate are mandated.
MSRTC has planned to add 1,300 new buses to its fleet. At present, MSRTC is operating 14,000 buses with around 25 Lakh passengers travelling on a daily basis.
For booking bus tickets in India, check out here: bus ticket booking