Nellore is a historically significant district in Andhra Pradesh. There are several temples in this area that it is an important spiritual and religious hub. In the past, this district was under the Mouryas, Cholas, Pallavas, Pandyans, etc. Situated at a strategic location between the big cities of Chennai and Vijayawada, Nellore is also famous for trade and commerce. 
In the midst of all of these, this place is blessed with natural beauty and blissful ambience. APSRTC Nellore buses give you the perfect opportunity to spend some quality spiritual time here at any of these famous temples and popular destinations.
Famous cultural spots at Nellore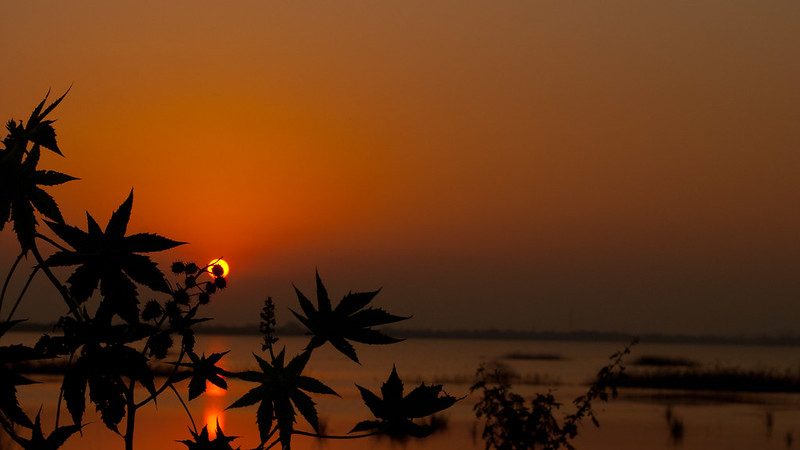 Nellore district is the host of several historical, religious, and cultural monuments. There are temples, forts, bird sanctuary etc. The most famous among these are mentioned here. You can easily reach any of these destinations travelling by APSRTC bus from within Andhra Pradesh or from the neighbouring states. 
Udayagiri Fort
Standing majestically over 3000 ft in height, this fort is situated around 100 km away from Nellore. Although only the remains of the fort are still intact at the top of the hill, there is lush green all around, and historical buildings are sprinkled around the same. These buildings or what remains of the same include The Balakrishna temple built by the Pallava dynasty, Ranganatha temple built during the Chola era, Paruveta mandiram by the Vijayanagara kingdom. Another cultural monument is the Chinna Masjid which holds the Sandal festival every year during the month of Rabi-Ul-Awal.
Sri Ranganathaswamy Temple
Built by the Pallava dynasty in the 7th century, the Sri Ranganathaswamy temple is a living example of the excellence of architectural skills of the workmen of that time. The wonder of construction starts right from the entrance tower that is 29 m tall with seven glorious golden kalasams. Situated close to the Nellore city, this temple is just 5 km away and on the banks of the river Pennar. The temple is culturally important as several subsequent rulers contributed precious stones and other offerings to this temple and have played a role in the betterment of this temple.
Jonnawada Kamakshi Temple
Just shy of 12 km away from Nellore, the Jonnawada Kamakshi temple is also on the banks of the Pennar river. The deities in this temple are installed by several great sages, making it an important temple for a pilgrimage trip. The temple has also been the place of worship for several other sages. Goddess Kamakshi, as well as Lord Mallikarjuna are the major deities here. One of the temples dedicated to Goddess Kamakshi dates back to the 12th century. One can easily reach here by bus from Nellore.
Venkatagiri Fort
Venakatagiri fort is comparatively a new fort built in the year 1775. Under the Vijayanagara Empire, the fort consists of other temples, which makes it more inviting and of interest for many visitors. Today, this fort is known for its eco-friendly premises and has become a hot spot for eco-tourism. Interested people indulge in trekking and other adventurous ventures at this destination. This picturesque location has a calming effect on the visitors and leaves a pleasant impact on everyone.
How to reach Nellore by bus?
Nellore happens to be a trading hub in this southern part of Andhra Pradesh. Due to its proximity to Chennai, this place has good connectivity with other parts of the state and the neighbouring states. You can easily find APSRTC buses from most of the famous cities near this district. Moreover, the Nellore bus stand is open throughout the day, and one can reach here at any time the buses are available. The popular routes that connect Nellore to other cities are as follows.
Popular routes to Nellore
Kadapa to Nellore: It is a journey that takes 3-6 hrs by bus. APSRTC operates on this route and offers a base bus price of INR 198. The Kadapa to Nellore bus timings shows that there is just one bus available at 12.30 pm.
Tirupati to Nellore: The Tirupati to Nellore bus is available from INR 143 onwards with the APSRTC. There are five other buses available between 11.30 pm and 12.30 am on this route. It takes around 4-5 hours to reach from one place to the other.
Guntur to Nellore: Guntur to Nellore buses are available from 12.15 am to 11.45 pm every day. The APSRTC operates on this route at the lowest price rate of INR 257. The travel duration on this route is 4-5 hrs on average. You can find all types of APSRTC buses on this route to suit the needs of one and all.
Travelling to Nellore by bus
Nellore bus connectivity is extensive and connects it to major cities such as Chennai, Hyderabad, Vijayawada, Bangalore, etc. Buses are easily found online, where you can book online bus tickets conveniently. The APSRTC public transport system provides buses to several famous tourist spaces or can get you close to those locations. With multiple bus options, it is easier to get a seat and can travel safely and comfortably. APSRTC is the only bus operator that connects Nellore to many other remote places in Andhra Pradesh.
There are daily buses available on several routes, and the festive season sees more services on the popular routes. Besides, the best season to visit most of Nellore's places is the spring and winter season, and not the summertime!
Concluding Notes
For many, Nellore is just known as the rice bowl, but it holds much more important than we would give it credit for. You can find out more about its culture and plan an extensive pilgrimage trip, or even an adventurous one as well. For all your plans you don't need to wait for the trains or flights. The best option is the buses which can take you to all the remote areas.