As the lockdown restrictions ease in certain areas in and around Hyderabad, one common thought which must be pondering your mind is the list of short trips from Hyderabad you can embark upon for the next few days to wear out the lockdown stress and trauma. 
While it is true that most tourist destinations, especially those which are a short distance away from the central city of Hyderabad, are slowly opening for the general public, yet it is your responsibility as a dutiful citizen to maintain law and order and ensure that the guidelines ensued by the government are followed for your own safety.
With this thought in mind, here is a list of the short trips from Hyderabad.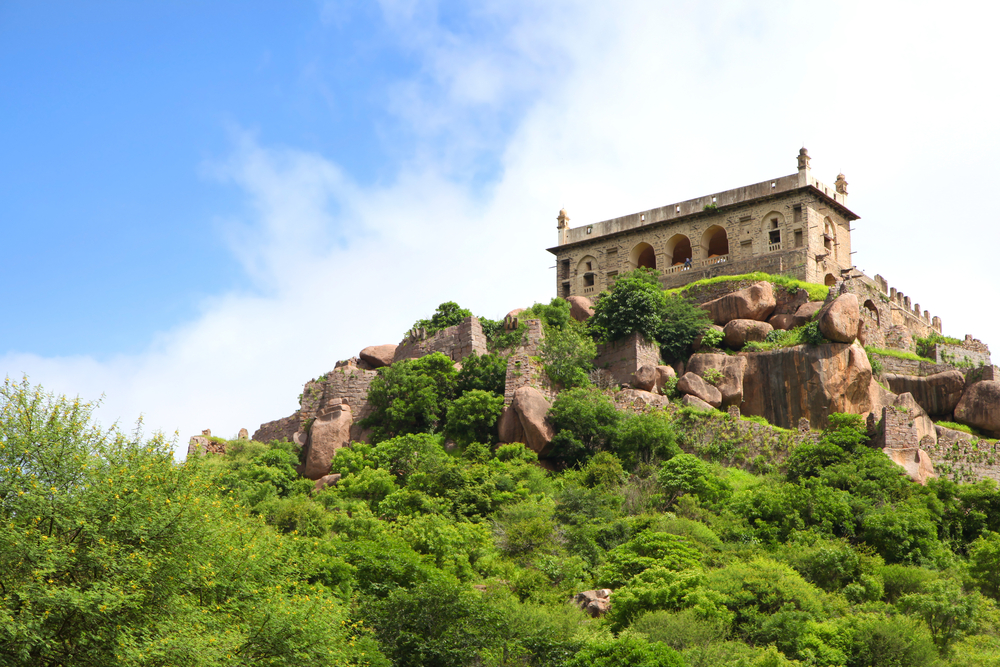 Warangal City 
The first and easily the most frequented destination by locals is the famous relics of the Warangal City. Built by the Kakatiya Dynasty several thousand years ago, the city is a remnant of the golden times gone by. The perfect destination to transport you back into time, Warangal City is scattered with several stone gateways, fortresses, and temples, with two of the most famous being Swayambhu and Ramappa Shiva temples.
Location and How to Reach
Warangal City is conveniently located 148 hours from Hyderabad, and one can reach the city via APSRTC buses which run from Hyderabad to Warangal almost daily. The best part of travelling to Warangal City is that you can conveniently book your bus tickets from the redBus app, ensuring a safe and peaceful journey.
Bidar 
Next in line in the list of the best short trips from Hyderabad is Bidar, which is conveniently located 147 kilometres away from Hyderabad. Now an urban dwelling, Bidar was once host to famous dynasties starting all the way from Bin Tughlaq to Chaulakyas. During its golden days, Bidar was a power centre for all dynasties, which called this city their home and is thus host to a number of monuments from the bygone era, including but not limited to Bahamani Tombs, Bidar Fort, and Chaubara.
For nature lovers of Hyderabad, Bidar is one of the best getaways, and the thick vegetation in and around the relics is a testament to this fact, thanks to the rich soil from the Krishna and Godavari rivers.
Location and How to Reach
Bidar is situated 147 kilometres away from the hustle and bustle of Hyderabad, and one can reach this city via APSRTC buses which run from Hyderabad City to Bidar, encompassing a total journey of 4 and a half hours.
Nagarjuna Sagar
As humans, we have always been attracted to water bodies, and several poets across generations have noted that there is something enchanting in the flow of water, which never fails to amaze the human mind and soul, and with this idea in mind, the next destination on our list is Nagarjuna Sagar, one of the most famous dams outside of Hyderabad. Constructed on the Krishna River, the modern-day dam now stands at the historical site of Buddhist presence in Southern India, and several Buddhist temples and monasteries can be seen dotted around the dam.
Location and How to Reach
Located at the border of Nalgonda and Guntur districts of Andhra Pradesh, Nagarjuna Sagar is located 165 kilometres from Hyderabad, and there is regular bus service available both by APSRTC and TSRTC to the location. One can take advantage of making their reservations via apsrtc online bus portal right from the convenience of their homes. 
Mahabubnagar
Named after the Nizam of Hyderabad and once known as Palamoor, Mahabubnagar is the city where the legendary Golconda diamonds (including the Kohinoor) were discovered. Host to some of the most ancient temples of Southern India, Mahabubnagar is located 134 kilometres from Hyderabad. One of the most famous attractions of this pristine town, apart from the religious architecture, is the seven century-old Banyan tree, whose branches are spread across 3 acres.
Location and How to Reach
Being a proper town and located just 134 kilometres from Hyderabad, it is quite easy and affordable to reach Mahabubnagar from Hyderabad via APSRTC. Buses are available at least thrice a week, and you can reserve your seat for the long haul journey using the redBus smartphone application. 
Karimnagar
One of the most beautiful aspects of modern India is that a significant majority of us are interested in Vedic teachings as they not only provide us guidance on the most crucial matters of life but also timeless knowledge on how we should find our purpose; and what better to way absorb Vedic learning than by visiting the historical centre of it all in Southern India. Located at the bank of the Manair River and home to the famous Elgandal Fort, the small town of Karimnagar has been inhabited by man for time immemorial.
Today, the city is a famous weekend getaway for several Hyderabadis mainly due to its convenient location, pristine scenery, and pleasant weather.
Location and How to Reach
Karimnagar is located in the northwestern part of Andhra Pradesh and is at a distance of 164 kilometres from Hyderabad city. Bus services organized by APSRTC are available regularly, making the commute to this historic city hassle-free and convenient. 
Srisailam
One common statement we often hear nowadays is "Hinduism is not a religion, but a way of life," and all of this started right here in the pristine town of Srisailam. Since its inception, Srisailam has been at the heart of Hinduism in India, and the prehistoric temples of the city are a testament to this. Located at the center of Nallamala forest in the Kunoor district of Andhra Pradesh, Srisailam is 213 kilometres away from Hyderabad, making this the perfect weekend destination.
If you are a fan of historic architecture and share a religious sentiment, Srisailam will be the perfect place for you to drop by this weekend.
Location and How to Reach
Daily bus rides via APSRTC are available from Hyderabad to Srisailam; however, in order to tour the city, you would need to get on a jeep as the best sites are located right in the middle of the Nallamala forest. 
As we reel from the effects of the COVID-19 pandemic, a short trip from the hustle-bustle of the city can not only be a breath of fresh air but also provide us all the much-needed opportunity to reflect and connect with nature. 
You may like to read: Gujarat Villages for a Cultural Visit