Bangalore, the capital of Karnataka, is a centre for high-tech industries and reputed educational institutes, which attract people from all corners of the country. This metropolitan city, also known as the Garden city, has a year-round, pleasant climate, with multiple green parks and beautiful lakes all around. To help you enjoy this energetic and lively city to the fullest, redBus Bus Hire offers one of the finest car and bus rentals in Bangalore at affordable prices.
Places to see in Bangalore: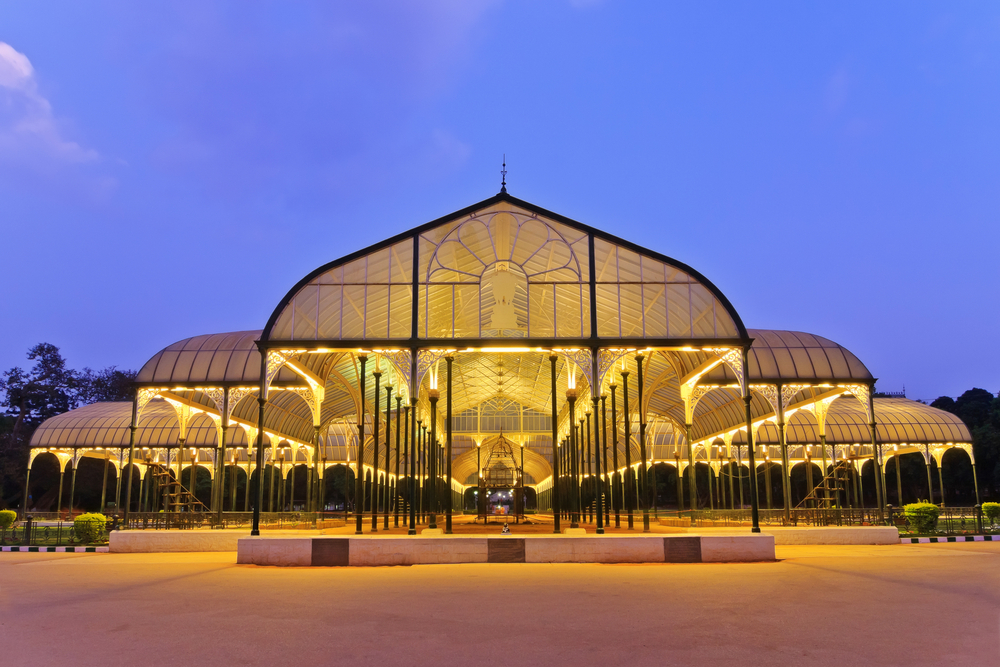 The city has something to offer to all kinds of travellers. Here are some of the best places to visit and enjoy in Bangalore –
For all Nature Lovers, one of the must-visit places in Bangalore is the Lalbagh Botanical Garden. This iconic garden, sprawling across 240 acres, consists of thousands of plant species with trees older than 100 years. It has aesthetically placed green lawns, flower gardens, pools, lakes, and a glasshouse. You can also visit Cubbon park, Great Banyan Tree, to enjoy the peace and vibrance of nature.
If you are a fan of religious sites, then don't miss to visit Bull temple and Kote Venkateshwara Temple to enjoy the Dravidian style architecture. Visit the ISKCON temple to enjoy the dazzling night lights. If you are spiritually inclined, you should visit The Art of Living and Ramakrishna Ashram, both of which offer beautiful gardens, meditation halls, book centres, and daily bhajans to all visitors.
If you are travelling with family and kids, there are many places in Bangalore to keep them entertained. You can visit Bannerghatta National Park to introduce kids to wild animals and birds, while Wonderla Amusement Park is another excellent place for fun activities. Prani, The Pet Sanctuary gives the kids an opportunity to learn and interact with various rescued animals and birds. You can use your car/bus rental services in Bangalore to travel to all these places.
If you are a science enthusiast, then make space in your itinerary for Visvesvaraya Industrial & Technological Museum, which will take you on a tour of technological developments in the field of science.
If you are an art and culture enthusiast, take a stroll in the Government Museum and Karnataka Chitrakala Parishath. The immense artistic treasure in these locations will leave you in awe of the culture of Bangalore and the historical significance of the place.
Shopping and Food centres
Brigade Road has some of the best shopping destinations and night pubs, where you can relax after a long tiring day.
The hardcore food lovers must visit Thindi Beedi in VV Puram and Food Street in HSR Layout to taste the local flavours and meet fellow foodies.
Why are private vehicles better than public transportation in Bangalore?
The rapid growth, the influx of people, and the upscale lifestyle have made Bangalore infamous for its heavy and slow-moving traffic. Hence, having a private vehicle with a driver helps you relax, sightsee and soak up the bubbling energy of the city without the added headache of navigating the traffic. In addition, an experienced local driver can help you explore hidden treasures.
Why rent a vehicle from redBus BusHire?
redBus BusHire is one of the leading vehicle rental companies known for providing a hassle-free booking experience.
Some reasons for choosing redBus Bus Hire are:
Wide range of vehicles to suit your needs.
Verified drivers and vehicles for safe and comfortable travel.
Affordable rates make bus rentals and car rentals in Bangalore much more affordable.
They provide 24×7 customer support.
Special attention paid by redBus to ensure safety and cleanliness during the pandemic guarantee safety during the journey.
Conclusion
Visiting Bangalore for fun can turn into a downer because of the neverending traffic jams and the need to find places worthy of visiting. However, with bus rentals in Bangalore, you can have the time of your life in the city with unmatched travel services.