Chennai, the capital of Tamil Nadu, is considered one of the important centres for industries, economy, culture, and education in South India. Also known as Madras, the city is famous for its fascinating history, rich tradition and culture, mouthwatering cuisine, beautiful beaches, and the best health facilities. If you plan a trip to the city, you can opt for a car rental in Chennai from redBus Bus Hire, where you can experience the best customer service and prices.
Best Interstate and Outstation travel destinations from Chennai
If you are planning a vacation to the outskirts for the first time or searching for new places to explore, you may want to look at the list below. These are some destinations you can easily cover in a one or two-day weekend trip.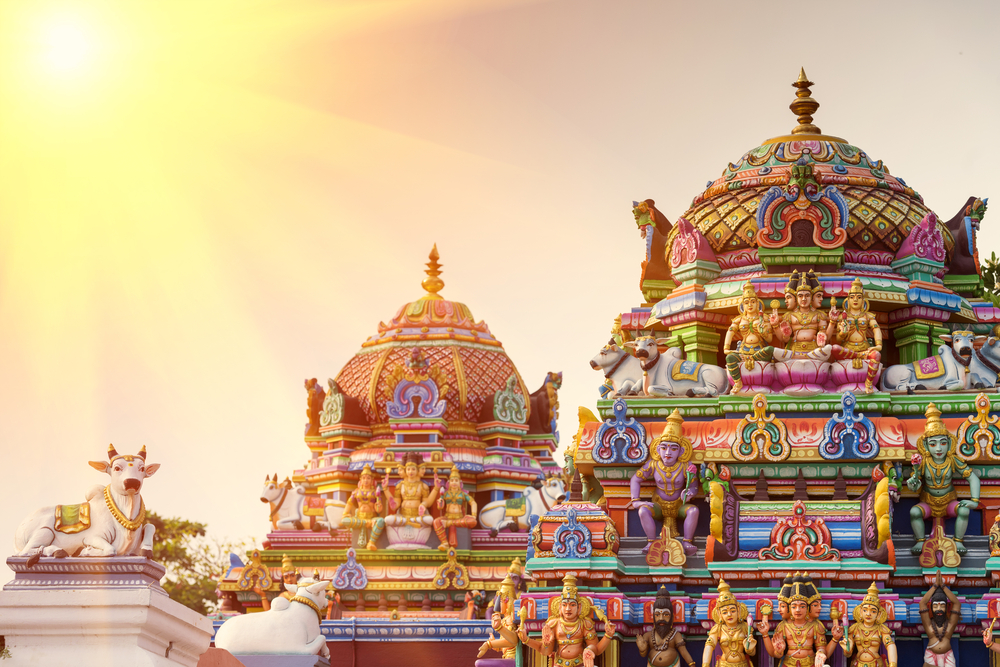 Religious Places: The most famous ones that you can go to are Rameshwaram and Kanyakumari.
Wildlife: For wildlife sanctuaries and homestay experience, visit Nagarhole, Kabini, and Mudumalai.
Hill Stations: Visit Ooty, Kodaikanal, Yercaud, and Valparai – Anamalai Hills to enjoy cool weather and scenic beauty.
Historical Places and Ancient Temples: Tamil Nadu state is known for old temples with captivating history and Dravidian styles of architecture. Thiruvannamalai, Kanchipuram, Tirukalukundram, and Mahabalipuram are some of the magnificent temples worth exploring and are 100 to 300km away from Chennai. For places with rich history and heritage, visit Mysore and Nellore.
Outdoor Activities: If you are an outdoor enthusiast who loves to explore nature and drench in refreshing waterfalls, check out Nagalapuram, Ubbalamadugu Waterfalls, Talakona Waterfalls, and Pulicat Lake. They are just 50 to 200 Km away from Chennai.
Pristine beaches: After a long hectic work week, if you want to chill out with tasty food, good company, and beautiful views, pack your bags and drive to Sadras Beach resort, Pondicherry, Tranquebar, and Karaikal. They are 100 to 300 km away from Chennai.
You can easily book a car rental service in Chennai from redBus to go to any of these places.
Why should you rent a car?
There are many advantages to renting a car in Chennai. Some of these are –
You will have the freedom to make multiple stops in between. The same cannot be done in a public transport vehicle. You can take selfies, snaps or enjoy the beautiful scenery at your leisure on your travel route.
Car rental in Chennai has become a lot cheaper in recent years. It won't create a dent in your pocket.
Car rental services will also allow you to explore unexplored places easily.
When you opt for car rental services in Chennai from redBus, you will get a driver.
You can travel at your own pace.
If there are any issues with the vehicle, the rental operator will fix the issue.
Why should you choose redBus Bus Hire?
Make your travel preparations work easy and fun by using redBus's car rental in Chennai. Some of the reasons to use redBus are –
redBus Bus Hire has tie-ups with travel operators all around the country. Hence you will have a wide range of options to choose from.
You can rent vehicles for long-distance, interstate drives.
You can rest assured that you will be given verified and certified drivers so you can enjoy the ride without worries.
You can enjoy offers and promotions on your bookings.
You can easily select your desired vehicle with the help of images provided on the redBus Bus Hire website.
It offers 24×7 customer care service.
Don't wait anymore! Start Exploring the places in and around Chennai with the help of the car rental services from redBus Bus Hire.