Enjoy lip-smacking Punjabi delicacies and top-notch quality at the dhabas mentioned here. There's no better way to get to know a city than through its food. What better than getting affordable cabs with professional drivers to visit these places? So, plan your visit to one of these authentic Punjabi Dhabas with rYde. rYde can provide the best taxi service in Chandigarh for your food-hop across the city day!
Pal Dhaba
Pal Dhaba has been winning hearts and filling bellies since 1968. Pal Dhaba is one of the most popular dhabas in the ara. Located in Sector 28, the secret behind their success is their consistent quality and taste, perfected over decades. The ambience is exceptional. Did we mention they've got separate dining areas for vegetarians and non-vegetarians?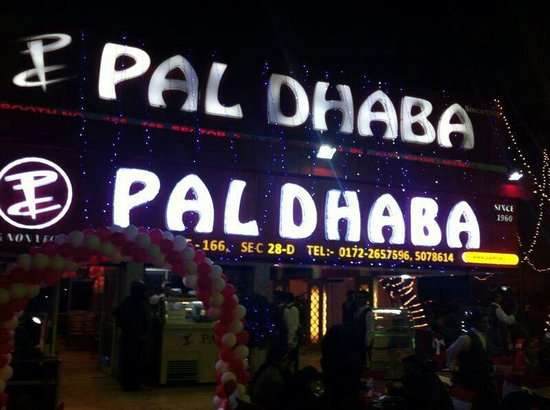 Some must-try dishes at Pal Dhaba include the tender Punjabi Chicken and creamy Dal Amritsari. Don't forget to order the flavoured lassi to top off the perfect meal!
Address: SCO 151 & 152, Sector 28 D, Chandigarh
Timing: 11 AM – 11 PM
Approximate cost for two people: ₹500
Sethi Dhaba
Located on the Delhi-Chandigarh highway in Zirakpur, Sethi Dhaba is the best option if you're on a road trip. Worried about Delhi belly from Punjabi food? No problem, because they also serve North Indian dishes. The ambience and decor will transport you to a Punjab pind! It's a must-visit for tourists and families.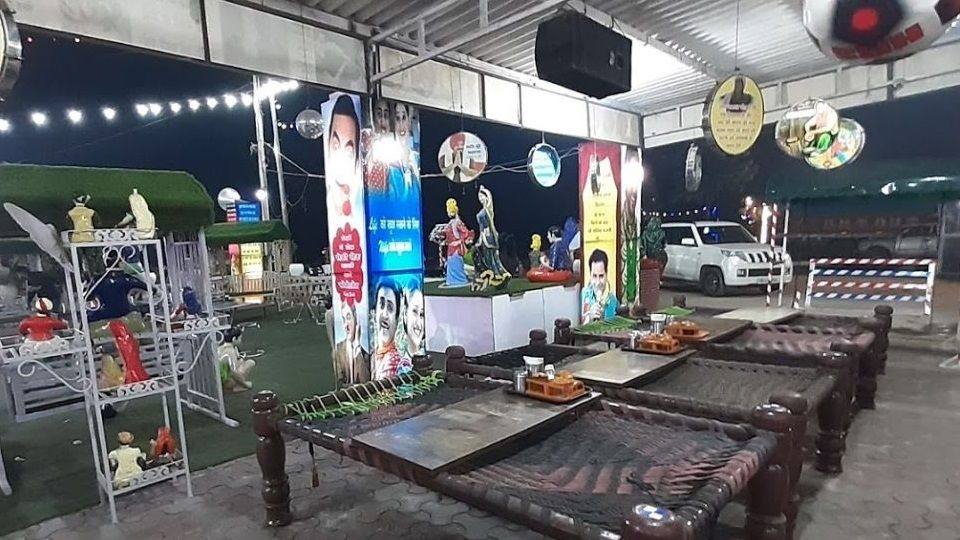 Don't miss their Malai Kofta, Chicken Biryani, and Tandoori Chicken!
Address: Delhi – Ambala highway, Silvercity, Zirakpur, Chandigarh
Timing: Open 24 hrs
Approximate cost for two people: ₹400
Katani Dhaba
Find yourself broke at the end of the month? Don't worry, book a cab and grab a meal at one of Katani Dhaba's four outlets. This restaurant-style dhaba offers high-quality vegetarian food at affordable prices. The menu includes delicious North Indian and Chinese options, with some of the best desserts in the region.
Taste their paneer burji, palak paneer, mixed vegetable curry, and dal fry with kulchas, Missi roti, and parathas.
Address: SCO 2456, Sector 22C, Sector 22, Sector 35D, Chandigarh
Timing: 8 AM to 11 PM
Approximate cost for two people: ₹ 450
Khalsa Dhaba
This homely dhaba has been serving high-quality meals for three decades. They never miss with their North Indian and Chinese dishes, which you'll give a five-star rating every time.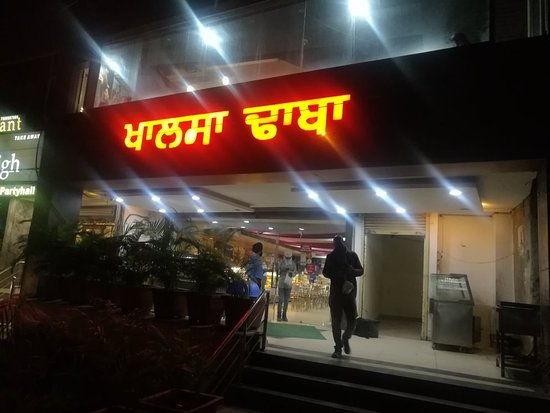 Some dishes you must try here are the Paneer Butter Masala and stuffed parathas with a generous dollop of butter.
Address: 1080, Mohali stadium road, Phase 5, Sector 59, Mohali
Timing: 1 PM to 3.30 PM, 7.30 PM to 10.15 PM
Approximate cost for two people: ₹ 300
Nukkar Dhaba
Shopaholics, unite! Kill two birds with one stone by visiting Nukkar Dhaba. This is the ultimate place to grab a bite for people shopping in Sector 22. In addition to authentic North Indian food, they also serve Chinese, along with tangy chats and refreshing beverages. For those on the go, you can hop in a taxi and head to their other outlets in Sector 32 and Zirakpur.
You can try a variety of food here, ranging from parathas to kulchas, dosa, and noodles. Pair them with spicy North Indian curries to satisfy those pesky late-night cravings.
Address: Sector 32, Sector 22, Zirakpur, Chandigarh
Timing: 8.30 AM to 5 PM, 7 pm to 12 AM
Approximate cost for two people: ₹ 500
Deluxe Dhaba
Don't feel like cooking today? Head to Deluxe Dhaba, loved by families and people of all ages. It's the perfect spot for an enjoyable evening with dishes that'll knock your socks off! If you're a hardcore non-vegetarian, you'll be spoiled for choice!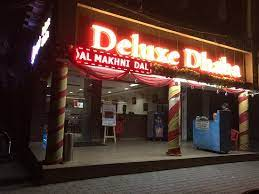 Try their Chicken Masala and end on a sweeter note with kulfi or kheer.
Address: SCO 14-15, Ground floor, Sector 28C, Near Motor Market, Chandigarh
Timing: 9 AM to 11 PM
Approximate cost for two people: ₹ 600
Gurbax Dhaba
Check out Gurbax, one of Chandigarh's tastiest and most affordable dhabas. The ambience is family-friendly, and the food is finger-licking good. With a variety of dishes on the menu, from spicy curries, lentils, bread, and rice, it is sure to impress all your foodie family members.
Their Malai Kofta is the signature dish that you should not miss!
Address: 3025, Opp Kissan Bhawan, Sector 22D, Chandigarh.
Timing: 7 AM to 10.30 PM
Approximate cost for two people: ₹350