With its magnificent historical backdrops, Delhi has long been a major tourist destination. The heritage and splendour of this metropolis entices visitors from all over the world, earning it the nickname 'Heart of India'. If you wish to travel to Delhi for leisure or business, you can opt for bus hire in Delhi. It is the best option for travelling in groups. You can also choose from various bus rental options, which gives you the freedom and flexibility to travel at your convenience.
Most Common Bus Routes to Delhi
Gorakhpur to Delhi: The road distance between Delhi and Gorakhpur is approximately 821 kilometres, and it takes about 13 hours to travel this distance by bus.
Manali to Delhi: The distance between Manali and Delhi is 531 kilometres, and it takes approximately 12 hours to go this distance by bus.
Lucknow to Delhi: The distance between Lucknow and Delhi is 554 kilometres, and travelling by bus will take approximately eight hours.
There are many other routes to Delhi. You can hire a bus from redBus to visit Delhi from different parts of India with your group.
Important Tourist Attractions in Delhi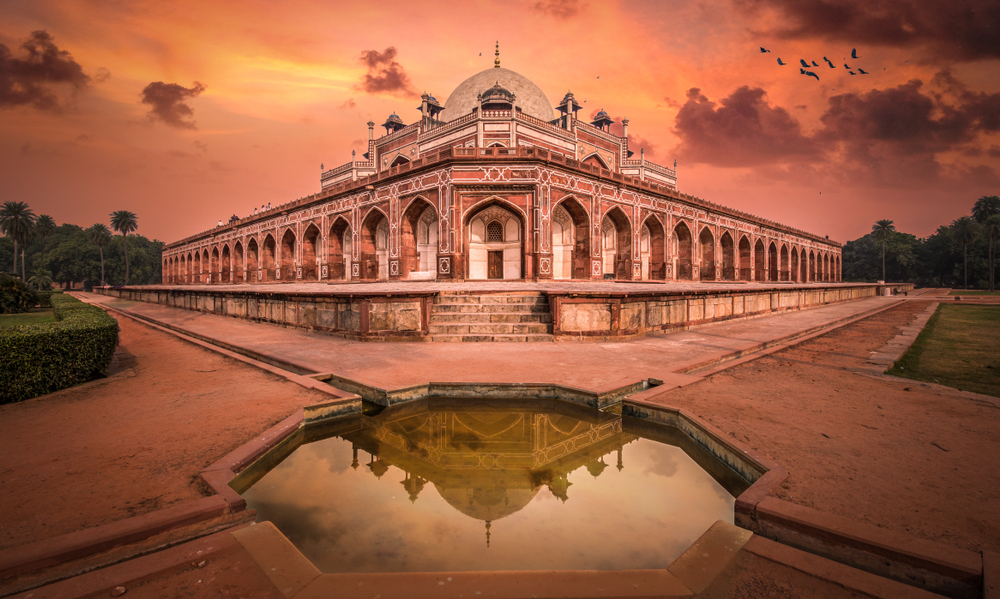 Qutub Minar: Located in Mehrauli, Delhi, this tower is a UNESCO World Heritage Site. The Qutub Complex also has additional sights to see. This enigmatic structure, which dates back to the Delhi Sultanate, is an excellent place to visit. It is 238 feet tall and was built by Qutub-ud-din-Aibak. You will find scriptures artistically carved and inscribed on the minaret.
Lotus Temple: Bahai Temple, also known as Lotus temple, is an excellent example of secularism, symbolising the unification of four religions: Hinduism, Islam, Buddhism, and Jainism. It is among the top tourist attractions in Delhi. This majestic temple, which embodies the Bahai community's secular ethos, welcomes individuals of all faiths and beliefs.
Red Fort: It is a must-see architectural marvel built of red sandstone. It is also a UNESCO World Heritage Site. The Red Fort, which was established in 1638, is a popular tourist attraction in Delhi. It is a magnificent Mughal monument with intimidating walls, magnificent architecture, a chhata bazaar, and engaging light and sound performance.
Akshardham Temple: It is one of the best examples of modern architecture and is dedicated to Lord Swaminarayan. It is one of the Best Places in Delhi for Family Tours, constructed using sandstone and marble.
You can opt for bus hire in Delhi to travel with your group to see the various tourist attractions. As there is a lot of traffic in the city, you may spend a lot of time coordinating and miss out on many things if your group travels separately. Hiring a bus in Delhi will help you travel together comfortably and explore more places in less time.
Benefits of Hiring a Bus in Delhi from redBus
redBus offers some of the best options for bus rental in Delhi. When booking with redBus, you get some of the following benefits:
Choose from various options.
Enjoy the best prices.
Travel with experienced drivers.
Easy payment options.
There is nothing to worry about if you feel anxious about booking such bus hire in Delhi due to the pandemic. The buses are cleaned and sanitized regularly for the protection of passengers.
With a lengthy history of satisfied consumers around the country, you can easily book your trip with the help of bus hire in Delhi from redBus.